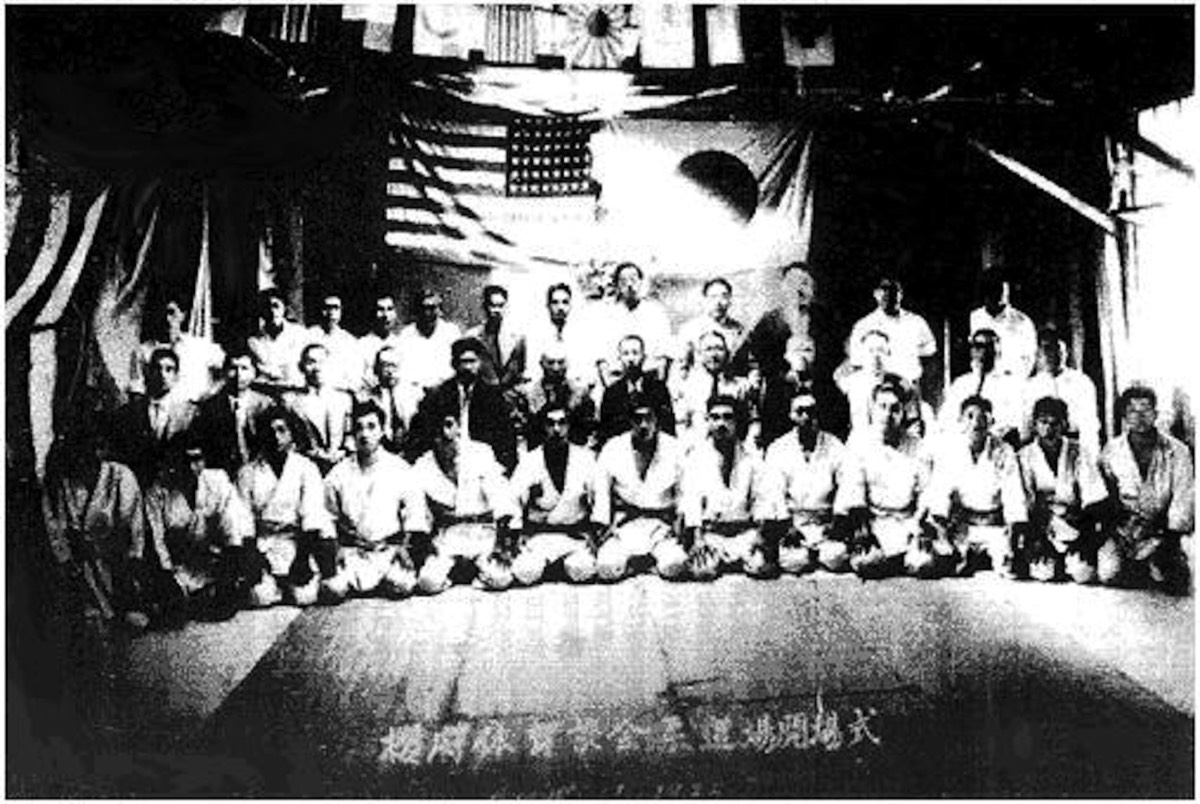 In 1935, a small group of young Japanese men began the rigorous physical workout of Judo in Sacramento, California. Amid humble beginnings and surroundings, they were nonetheless inspired by the teachings of Jigoro Kano.

Not much is known about the Sacramento Judo Club in those early years. Fear and suspicions gave way to prejudice of the "yellow peril" propaganda running rampant in America. A rise in the imperial empire, declining diplomatic ties with Japanese, and a world war looming in the horizon forced early athletes to train within their own community. Undaunted by the political and social milieu of the times, they continued their training until forced to relocate to concentration camps in desolate areas of America.

Many of the still nameless faces in this 1935 photograph served America heroically in the European campaigns of World War II. Those fortunate to return, found their families and friends spread over wide areas of the country. Few returned to Sacramento to begin anew, among them were
Sensei Hiroshi Matsuda,
Sensei Teruo Ikemoto, Sensei Ken Matsuo,
and
Sensei Sakae Yamashita.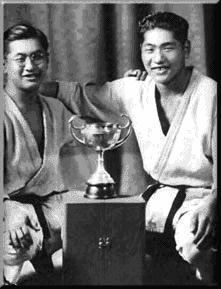 Sacramento Judo Club Founders: Sensei Hiroshi Matsuda and Sensei Teruo Ikemoto

During the baby boomer years, the Sacramento Judo Club, along with the study of Judo, enjoyed a renewed interest. Training became a serious study when news of the sport of Judo becoming an Olympic event in the 1964 Tokyo Games. Several members of the Sacramento Judo Club were chosen to represent the United States for the first time in the sport of Judo, at an Olympic Game. Among the most notable competitors and member of the games was Ben "Night Horse" Campbell.

In 1992, the reigns of leadership of the club fell onto the shoulders of Matsuo "Mac" Takeda. Under his capable leadership, the club has prospered and brought to Sacramento many National and International titles. Sacramento Judo Club has been ranked one of the top ten dojos in the United States.

As a retrospective to this tremendous success, we thank the greater community of Sacramento for its support towards youth development in the sport of Judo. We pause to reflect, on those nameless faces whose bravery and perseverance laid a humble foundation of success. To those who continue the philosophy of Judo, " …to perfect one's self, thereby contribute to the welfare and benefit of mankind". Although they remain nameless, they will not be forgotten.

Hosted State and National Judo Championships

1997 California State Judo Championships

2002 California State Judo Championships

2002 USJF Junior, Youth, Team, and Kata National Judo Championships

2014 California State Judo Championships

2018 California State Judo Championships (pending)